Each January for the past several years, with the exception of 2020, I've put together a slideshow of my landscape and nature photos from the previous year. This has been an interesting way for me to remember the previous year and a good reminder of how much I have to be grateful for each year. I'm truly fortunate to be able to wander around with my camera close to home as much as I do. Being able to get out often has afforded me the chance to see and experience some pretty amazing sights and views of the world around me.
As usual, the photos in the slideshow appear in chronological order, starting on Jan 2nd, 2021 and ending on December 21st, 2021 and include a mix of landscape and wildlife photos, especially birds. This year I got to see a lot of interesting birds in 2021, including some first-time views of Whooping Cranes, a Merlin, a Yellow Warbler, and a male Northern Harrier. I also got my first good look and photos of short-eared owls and I spent some time watching Osprey this fall and of course, the bald eagles over the winter.
Going back through my photos for the year always brings up a few that are favorites of mine or hold special memories or experiences. This stream photo was one of my personal favorites from 2021 and holds special memories for me. We had some heavy rains for a bit this spring and all the local streams were running strong (some too strong!). My wife and I had made several drives through the Flint Hills during the spring and had fun stopping to listen to the water for a while and for me to make a few photos. Good times.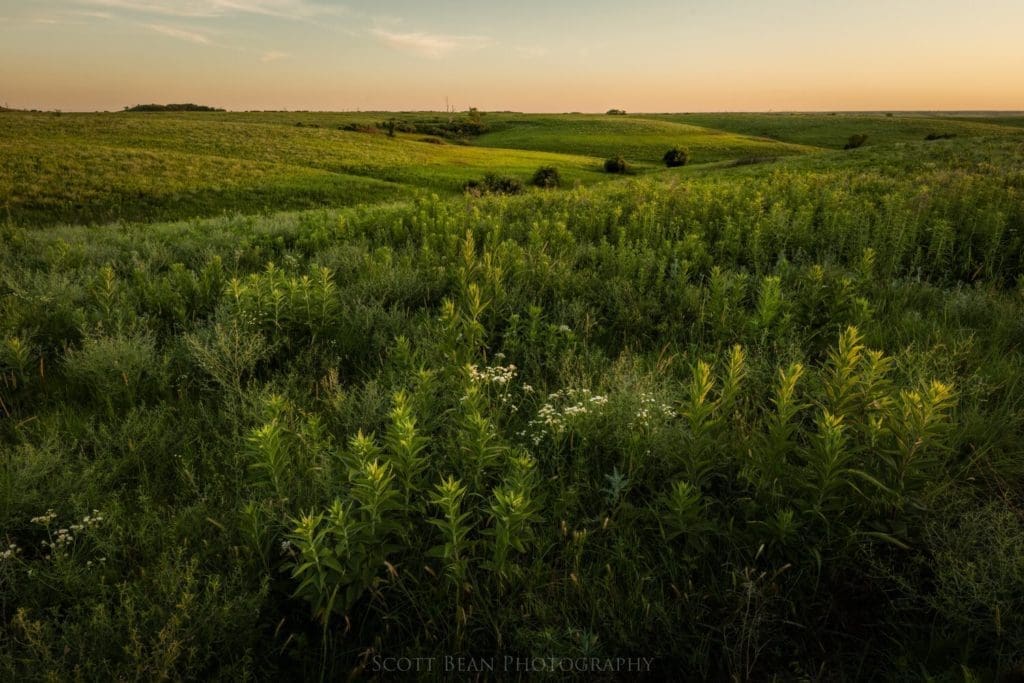 Almost all of my photography is made during drives near home with my wife and our dog. We really enjoy wandering through the area listening to an audiobook, watching for wildlife, and looking for interesting views of the landscapes. This year I found a few new roads to wander, and the view shown in this photo was one of my favorites from these drives.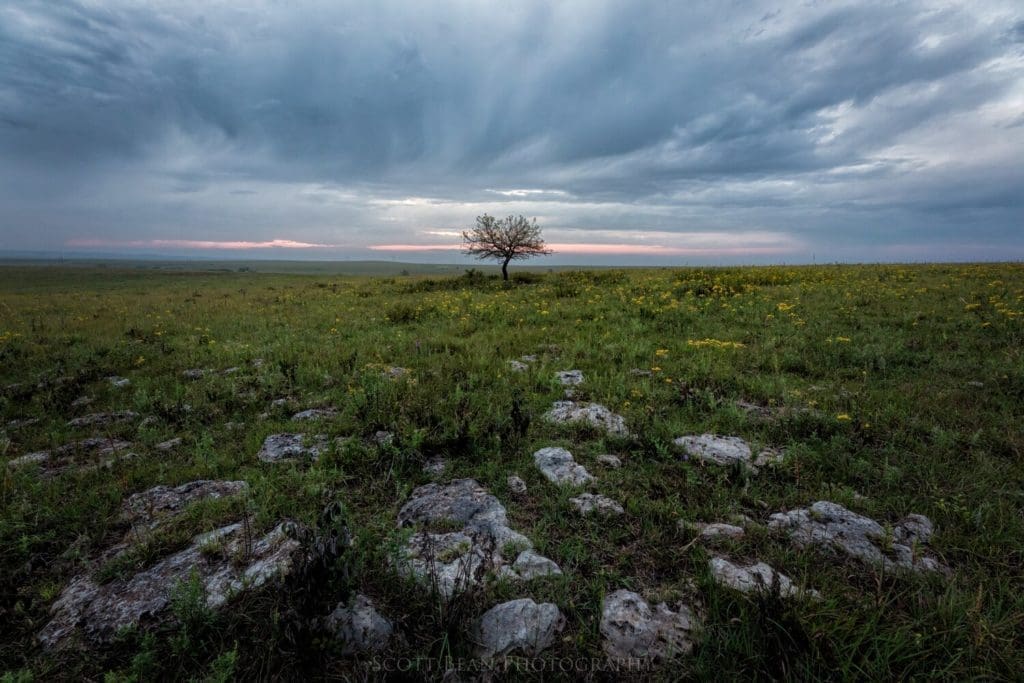 This photo from the Flint Hills in Wabaunsee County was another favorite of mine from 2021. I was drawn to the lone tree in the Flint Hills with the interesting clouds from the storm front moving in and had been making several different photos of the tree and clouds as I moved down a fence line. I eventually came across the rocks in the foreground and really liked how they drew the eye toward the tree. This photo was included in my 2022 calendar (you can read more about the photos I selected for the calendar here).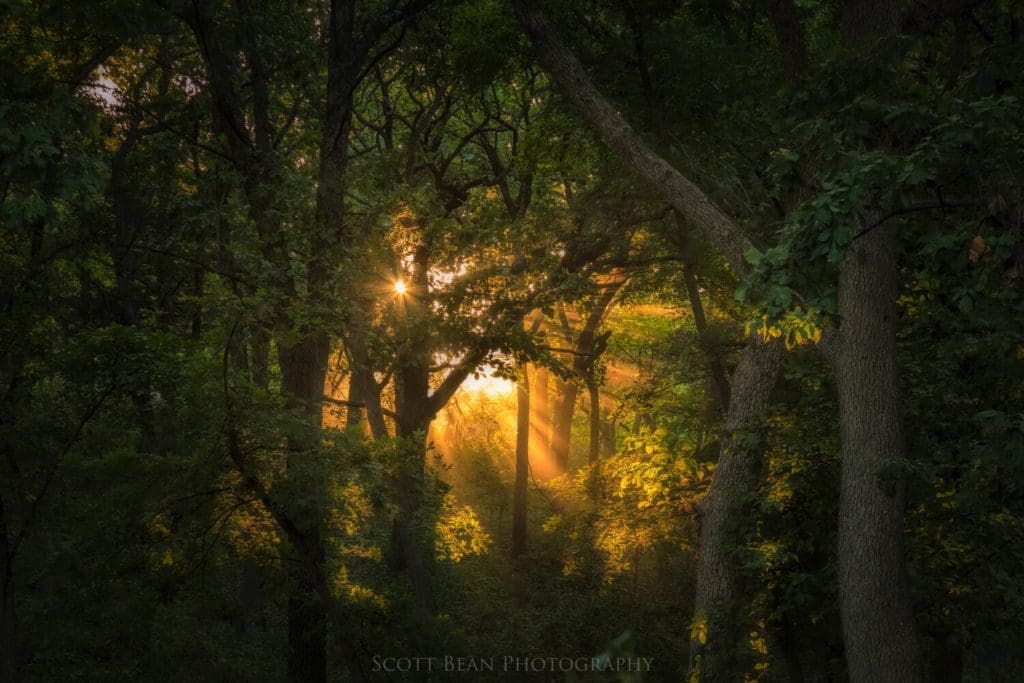 This was another photo that I really liked from 2021 that was from a trip out to a nearby county lake. It had been really dry when I made this photo and dust from the road was hanging in the trees and creating some beautiful light rays from the sun. I was really glad I stopped for this photo opportunity.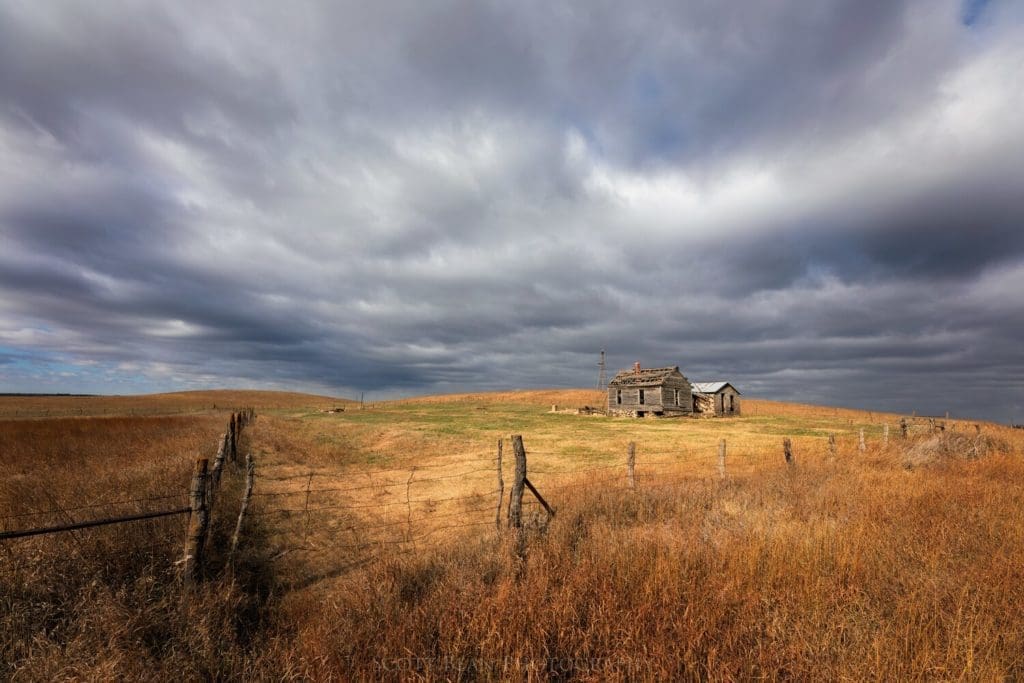 My Dad and I went on a photo day trip together in November and our first stop was to photograph this old farmstead. We initially stopped on the other side of the buildings and shot several photos there, but as we were driving away, I happened to look back in the mirror and saw this beautiful scene. The sun had broken through the clouds and was lighting up the old house perfectly with some amazing clouds in the background. One of my favorite photos from 2021, and one that will hold special memories of photo trips out with Dad. This was also special as I was in a regular feature in Kansas Magazine this year and got to talk a little bit about enjoying photography with Dad.
Fall of 2021 had some moments of really good color on the trees and my wife and I were able to get out and hike several local trails. This photo was probably my favorite of the trail photos but is another one that holds good memories of those hikes. It is so relaxing to get out on the trails in the fall.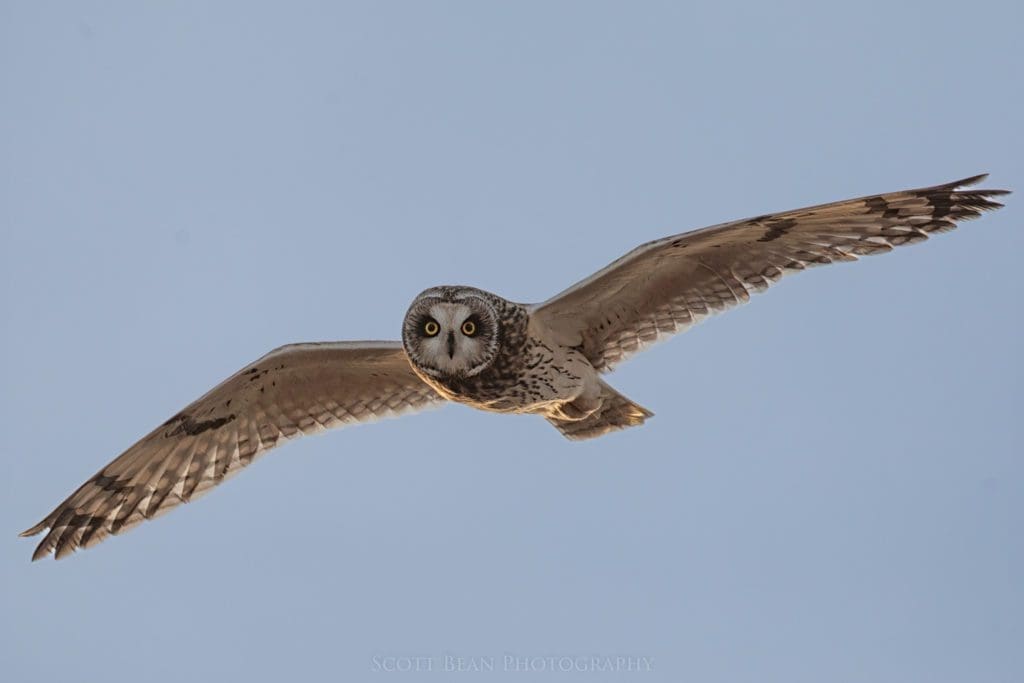 I had a good year for watching birds in 2021 especially while out driving around. I was fortunate to get the chance to see and photograph some short-eared owls (shown above) and take some family out to see them. Great experiences and great memories. I also got to see some Whooping Cranes thanks to a very good friend, that was an amazing experience I won't forget.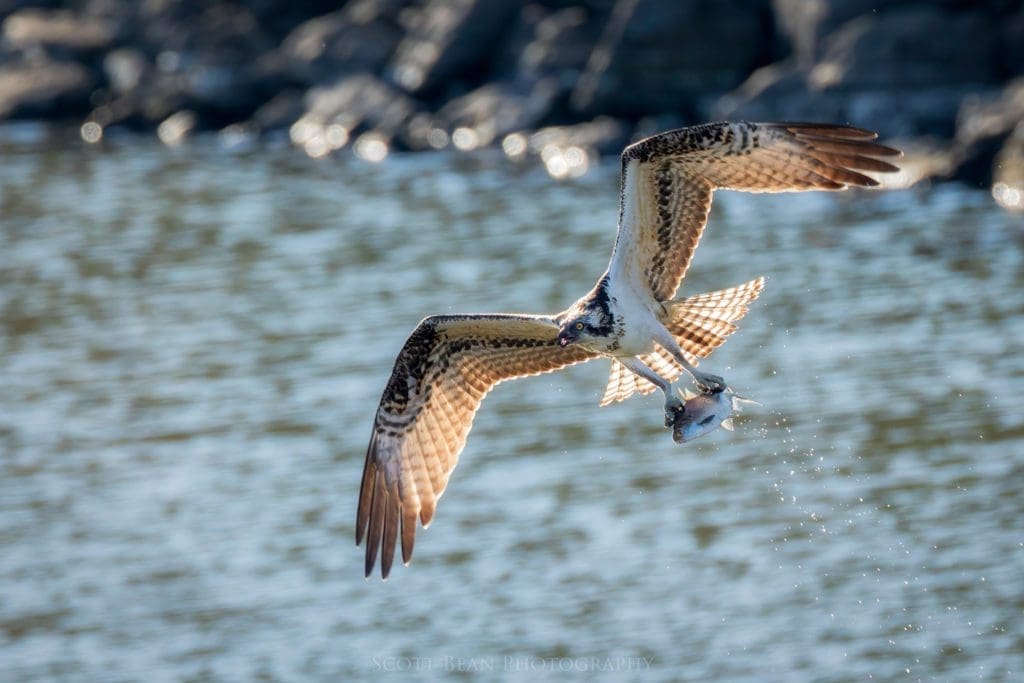 Another highlight of 2021 for me was having the chance to watch a few Osprey fishing at local lakes when they were migrating through this fall. I am really fascinated with these birds (that is probably an understatement) and was really happy that I got to see them several times in 2021. I hope I get to see them again this year.
2021 was a difficult year for my family, as it was for many people, and looking back through my photos from the year was bittersweet but it did remind me despite all the troubles of the year I had a lot to be grateful for.
If you would like to see more of landscape and nature photos or purchase prints, please visit my photo galleries: https://scott-bean.pixels.com/. As always, thanks for stopping by.