I had the chance today to drive through a beautiful area of the Flint Hills around Fostoria that I hadn't explored before.  I was out today with a good friend, Adam, that had scouted the area recently and thought there might be some great views…and he was right!  It was also probably one of Adam's last Flint Hill excursions before heading to tropical climates for awhile and I was happy to have the chance to be along.  We were both surprised at the beauty of this area and extremely happy that we had fantastic light all afternoon and evening.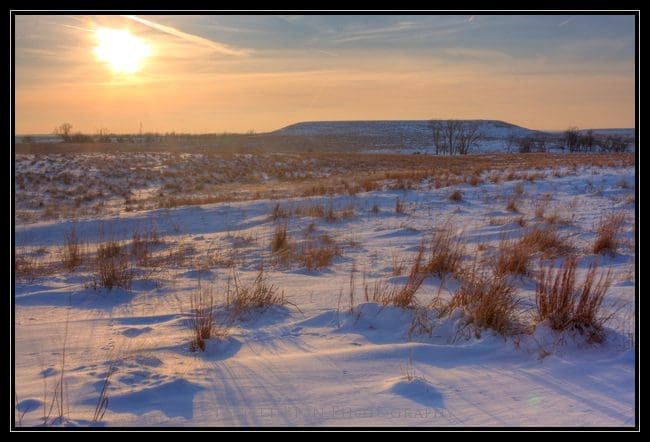 We stopped several times as we drove through the hills and I kept saying "that was the stop of the day", but then the next stop would be even better.  It is hard to beat an afternoon like that.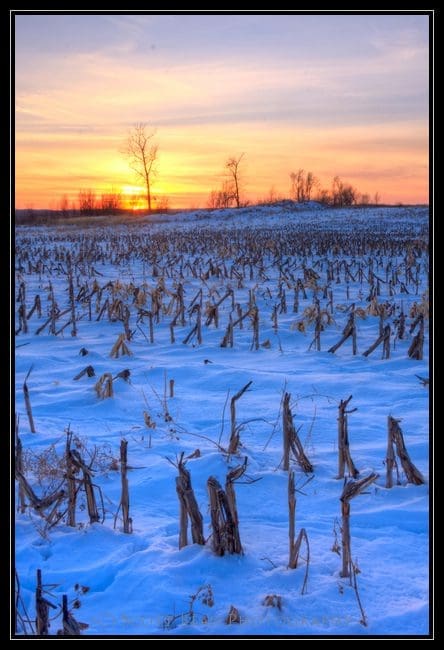 As good as the afternoon light was, the sunset was incredible.  Brilliant yellow and red color developed as the sun was going down.  We weren't in an ideal location right at sunset and I thought we weren't going to get any good photographs of the sunset, but we ended up finding a nice spot just as the sun was going below the horizon.
As it turns out, our last stop was "the stop of the day."  The sun was down, but there was still quite a bit of color in the sky, both in the west with the sunset and back to the east where some clouds were reflecting the colors of the sunset.  As we crossed a small bridge we noticed the reflections of the sky in an open patch of water.  It was a good stop to end a great day.
Over the past couple of years I've gone on a number shooting trips through the Flint Hills with Adam and always had a great time.  So thanks Adam, and best wishes down the road! I'll be looking forward to seeing photos of new places on Flickr!
I started doing nature photography as a way to get away from 'it all' and if anyone ever asked I would always say I was getting away from people (and I still would say that!).  I will always have a need to go out into nature alone sometimes, but I've come to realize that one of the things I really enjoy about photography is getting together with other nature photographers…even those that have poor taste in camera gear!