This past weekend I went to the Konza Prairie Biological Station's "Konza Prairie Visitors Day."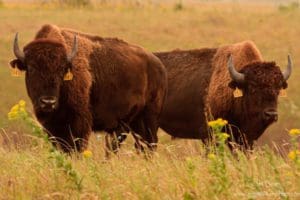 Konza is a roughly 8600 acre area of native tallgrass prairie owned and operated by The Nature Conservancy and Kansas State University for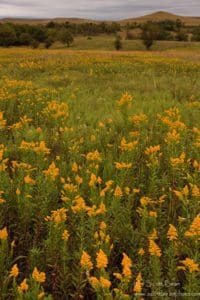 conducting long term ecological research.  While there are public hiking trails available, much of the prairie is understandably off limits to the public due to the research being conducted there.  During the Visitors Day, tours are available to take people through the prairie and to see the bison there as well as see a number of different displays about  Konza and the important research that is conducted there.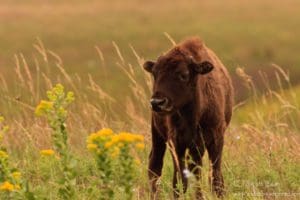 I was fortunate as an undergraduate at KSU to have worked on Konza for a couple of semesters and was able to see much of the prairie closed to the public.  That was a long, long, time ago and while I have periodically photographed Konza from the public hiking trails, and had a couple of tours since then, it was great to get a chance to see more of the area again.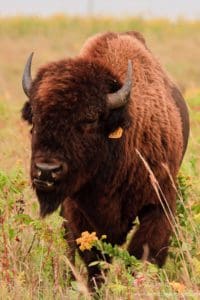 I met a couple of fellow photographers, Jim Griggs and Jeff Heidel, on Konza and our group and some other visitors were treated to a fantastic tour by Konza Docent Chodd Hedinger (who is also a photographer).  We all were able to get some good photographs of the bison and the prairie during the tour.  There were also several different wildflowers in bloom. If you missed the Visitors Day, tours of Konza (for a small, very reasonable fee) can be arranged…well worth it if you haven't ever had a chance to see much of Konza before. You also might consider joining the "Friends of Konza Prairie" which is a non-profit organization dedicated to supporting Konza Prairie.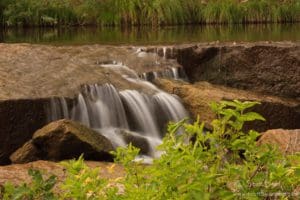 After leaving Konza, we decided to drive over to Pillsbury Crossing for a brief bit of photography before it started rain.  Depending on the weather, the amount of water flowing over Pillsbury Crossing in the fall is usually pretty low, but this year there were at least a couple of spots running well. On our way back to Manhattan we were treated to an amazing storm cloud moving through.  I've never seen clouds like this before.  It was an incredible sight.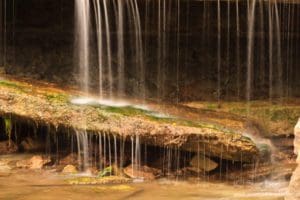 After getting back and sharing photographs of the morning there was some discussion on Facebook about luck and being in the right spot at the right time to get photographs of this storm (or any dramatic conditions) and I think some important points were brought up.  First, luck doesn't give you the drive to get up and get out 'there' with your camera and your gear. Luck doesn't get you out of bed early in the morning, luck doesn't drive you to practice with your camera and constantly learn so that when you are in front of an amazing scene you know how to photograph it.  Luck also doesn't compose photographs for you and luck doesn't push the shutter button for you.  I'm not sure what I believe about luck, but regardless of how you think luck may play a role in your life, skill, drive, passion, and knowledge will always also play a role.  So be lucky, but be driven, passionate, skillful, and knowledgeable as well.