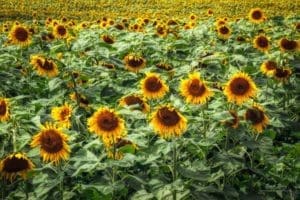 (ISO 100, 105mm, f/16, 1/60)
TGIF! It is time for the commercial sunflower fields to be blooming in Kansas. This field in Nemaha County was just past its prime when I photographed it last weekend, but was still a pretty sight.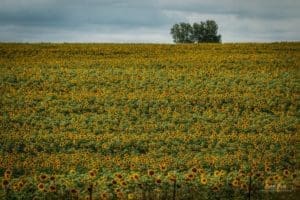 (ISO 400, 250mm, f/7.1, 1/640)
I came across this field while out for a drive through northeast Kansas and made a couple of trips to photograph it. This was one of the largest sunflower fields I've come across.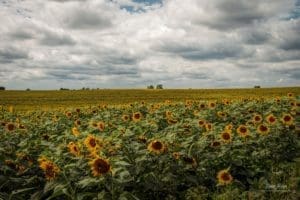 (ISO 100, 28mm, f/9.0, 1/200)
I'm looking forward to doing some more exploring this weekend to see what I find!