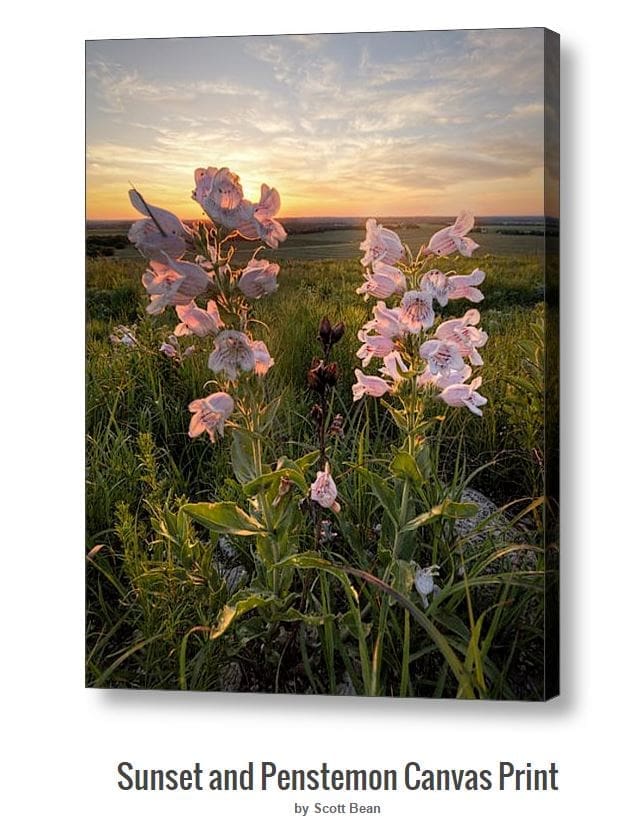 Time for the May Print of the Month Sale.
Since April showers bring May flowers I thought I would select a wildflower photo for this month's sale. Actually this photo was made in early June, but I'm sure it enjoyed some April showers too.
The photo featured for this month's sale is "Sunset and Penstemon" and was made at the Mount Mitchell Heritage Prairie south of Wamego, Kansas. This is a wonderful area of 30+ acres with hiking trails and is managed for the wildflowers. On this particular evening the sunset was beautiful and the flowers on the penstemon were glowing in the back light of the setting sun. It was a very beautiful evening and I'm looking forward to many visits to Mount Mitchell again this spring and summer.
This month's sale is for a 16×20 canvas gallery wrap for $99. The sale will run through the afternoon of May 20th. You can order the print at: Sunset and Penstemon Canvas Gallery Wrap – $99