Fall is definitely here now and I've had a lot of fun photographing the change in colors this season. To go along with the change in seasons, I've decided it is time for a Fall canvas gallery wrap sale. I've selected the photo "A sheltered spot" for the sale.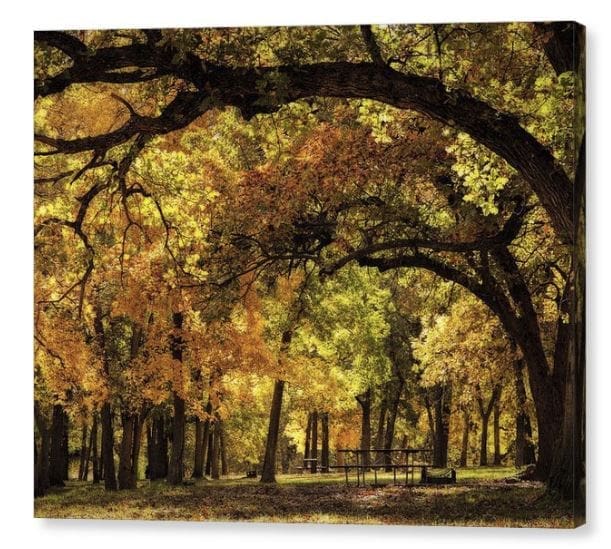 This sale is for 16×20″ canvas gallery wrap for $99 (about 50% regular price) and will run through the afternoon of November 11th. Click here to order.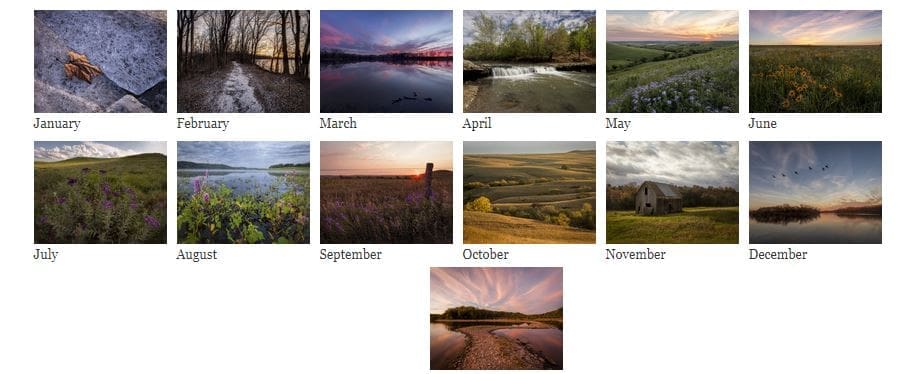 I've also got my 2018 Kansas Calendar ready and calendars can be ordered online by clicking here. Calendars are printed on demand for each order, so please allow about 2 weeks for delivery.