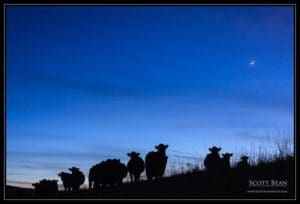 Over the last couple of weeks, I've been slowly re-working my photo galleries and added new images. I've completed one gallery of Flint Hills photos, "The Flint Hills – The Wide View"and I've just completed another gallery "Beauty in Agriculture"
Of course landscape and nature photographs are beautiful and the main reason I head out the door with my camera is to capture landscape photographs. Being from Kansas however, the natural landscapes are often part of, and interwoven with, agricultural land.
You might not think of fields and pastures as providing much material for creating "beautiful" photographs, but that isn't the case. Several prominent crops in Kansas make for excellent photographic subjects such as the wheat field pictured above. Wheat fields can be very beautiful, especially when they are ready for harvest.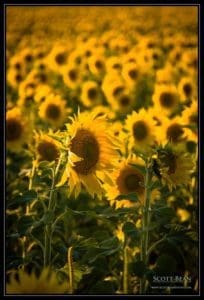 Sunflowers are another beautiful crop to photograph – it is really impressive to come across a field of commercial sunflowers in bloom.
In the fall, the sorghum (milo) fields add a lot of color to the countryside.
Agriculture is an important part of Kansas and something that seems to be increasingly overlooked in its importance with many people these days thinking that food "comes from a grocery store". The beauty that can be found in agriculture can also be easily overlooked.